Upgrade your home with stylish feature fencing Make your property extra special with California's superb feature fences.
Fencing can improve the quality of your life. From providing privacy and security to providing private comfort, we are California's choice for "feature fences."

Make your home extra special and make a mark with the most sought after feature fencing around near you. From classic, traditional, to customized, our invaluable years of experience in helping property owners improve the value and appeal of their home, we've perfected the art of providing the perfect feature fencing in breathtaking designs for your needs and style.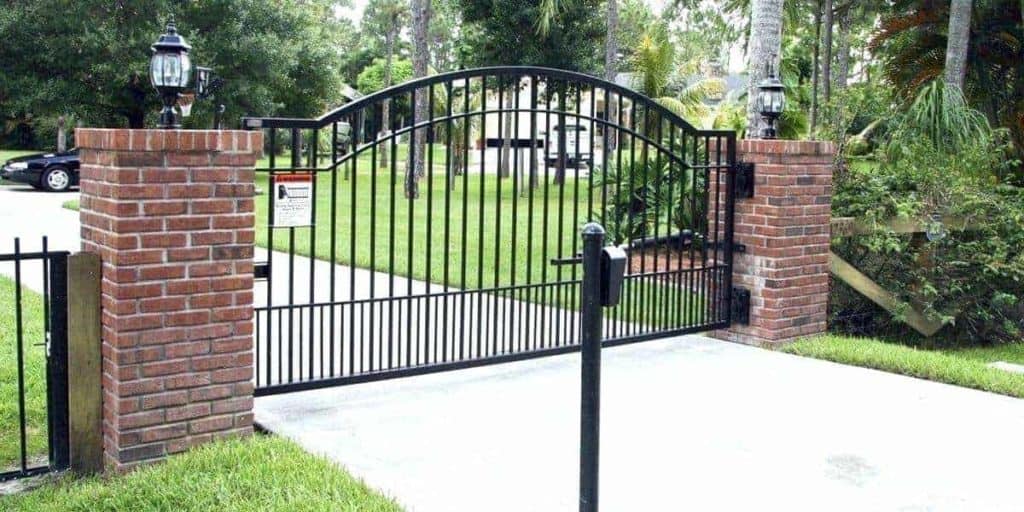 Superior Feature fences: The Bay Area Lions Gate experience
As professionals who live and breathe fencing, it is what we know and do best. At Bay Area Lions Gate, expect us to transform your home and suburb into a standout statement piece in your neighborhood while keeping things private.
There are a few reasons why this is possible. First, our craftsmen are continuously trained and kept abreast of the trends. We strive to continually build our capabilities as well as investing in the latest technologies to ensure the perfect outcome for you always. This also means we've got an ace off our sleeves even for the trickiest task others dare not attempt – getting it right on every first try 98% of the time.
Another factor for our reputation for quality feature fencing services stems from the materials we use. We follow a strict in-house checklist to source the best available materials to construct stunning feature fences worth every penny.
The construction process is not an afterthought, as well. All our fences are mortised and primed to dazzle in various colors for the best aesthetics.
We are also one of the few feature fence contractors in California that provide ongoing support to clients. Our industry experts will always be there to be of help offering nuggets of information that will help you get the most of your investment. We promise that at no point in time will you feel helpless.
Quality and transparency is at the heart of whatever we do. When you hire us, you can be confident there won't be hidden charges. And to give you an idea of what to expect, we invite you to request a free no-obligation quote.
Our range of modern, stylish, and eye-catching feature fences include:
Aluminium Spear and Picket Top
Traditional timber pickets
Steel pickets Aluminium
Classic picket
Paling fences
Acoustic fences
Glass pool fencing
Customized feature fences
Whatever your needs and requirements, our experienced in-house team of skills and brains will ensure you get a tailor-fit solution unique to you and that the project is completed on-time hitch-free! Let's talk about how we can make your home extra special!
Yes, you can make changes to your design plan. We have always allowed our purchasers to customize our plans to meet their needs. However, all changes must be approved by us to ensure that they will meet site and structural requirements.
We do our best to keep your home accessible during driveway gate construction however there may be limitations when ground sensors are being installed but we will do our best to work around your schedule in order to limit any inconvenience.
If you have any designs or photos of automatic gate styles you like please have examples on hand. Nothing is required however as we can provide various samples of gates we have installed.